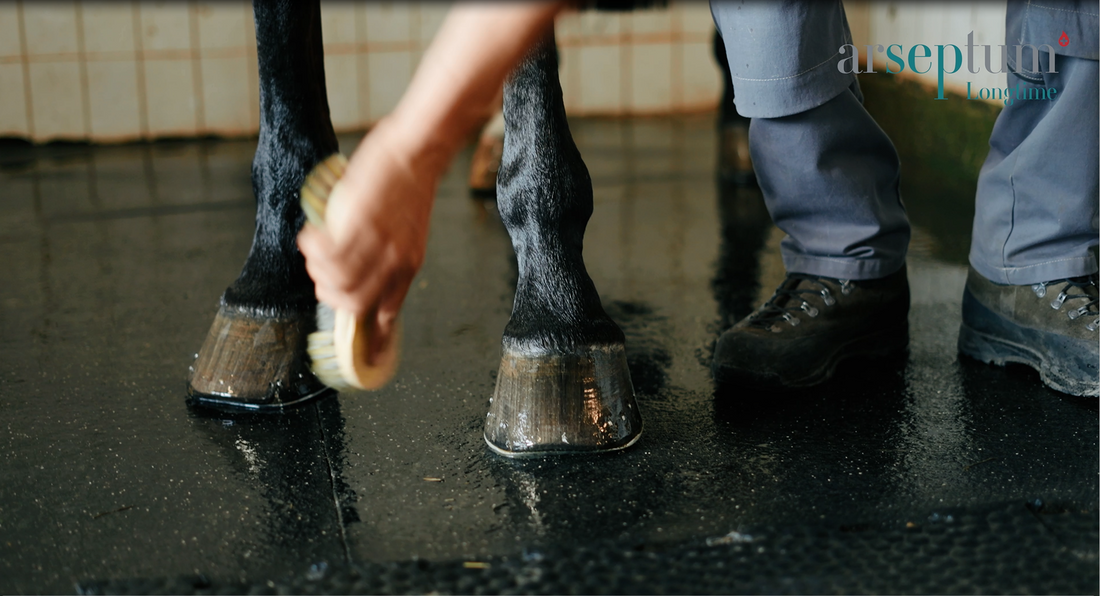 Proper use of arseptum Longtime® Hoof Care
problem of the fungus
Due to fungal and bacterial infestation, the horse's hooves are damaged and affect the
Hoof function and horse health. In the worst case, he will
Movement of the horse is impeded and leads to lameness. The damage
the hoof wall makes it difficult, if not impossible, for the farrier to cut the horseshoe
fastened with nails. As an alternative, there is the adhesive variant, which
However, it causes significantly higher costs, which in turn reduces the breathing of the hooves
impaired and promotes the growth of fungi and bacteria. That means
in turn, that the quality of the hooves is steadily declining. The fungi and bacteria multiply
significantly faster at warmer temperatures than at cooler ones. Until now
there was no long-term effective product on the market to combat the
Illness.